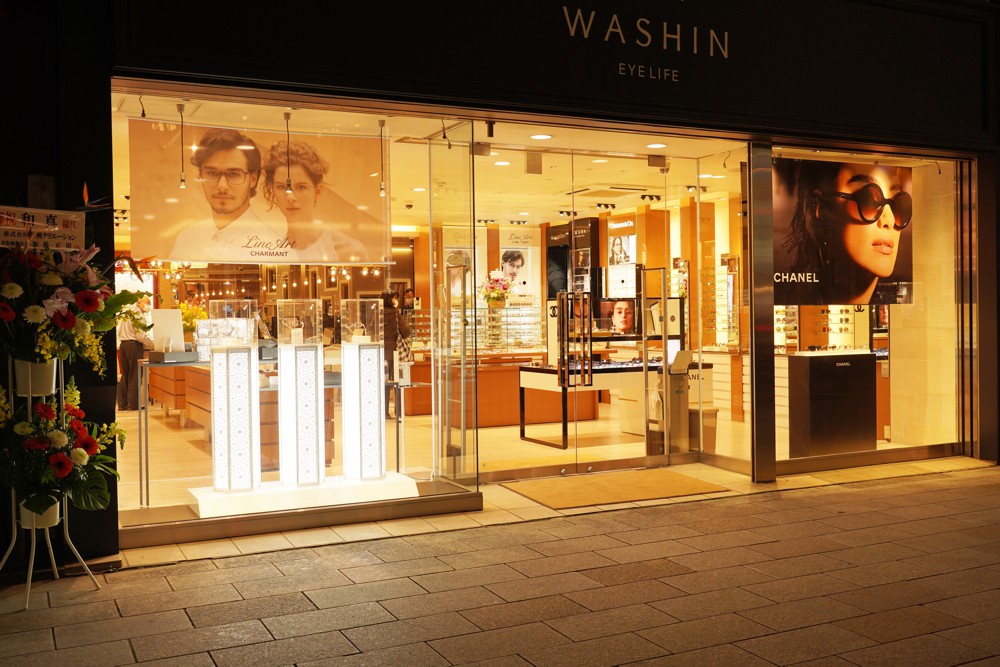 Ginza Main Store
Optical consulting and bifocal expert store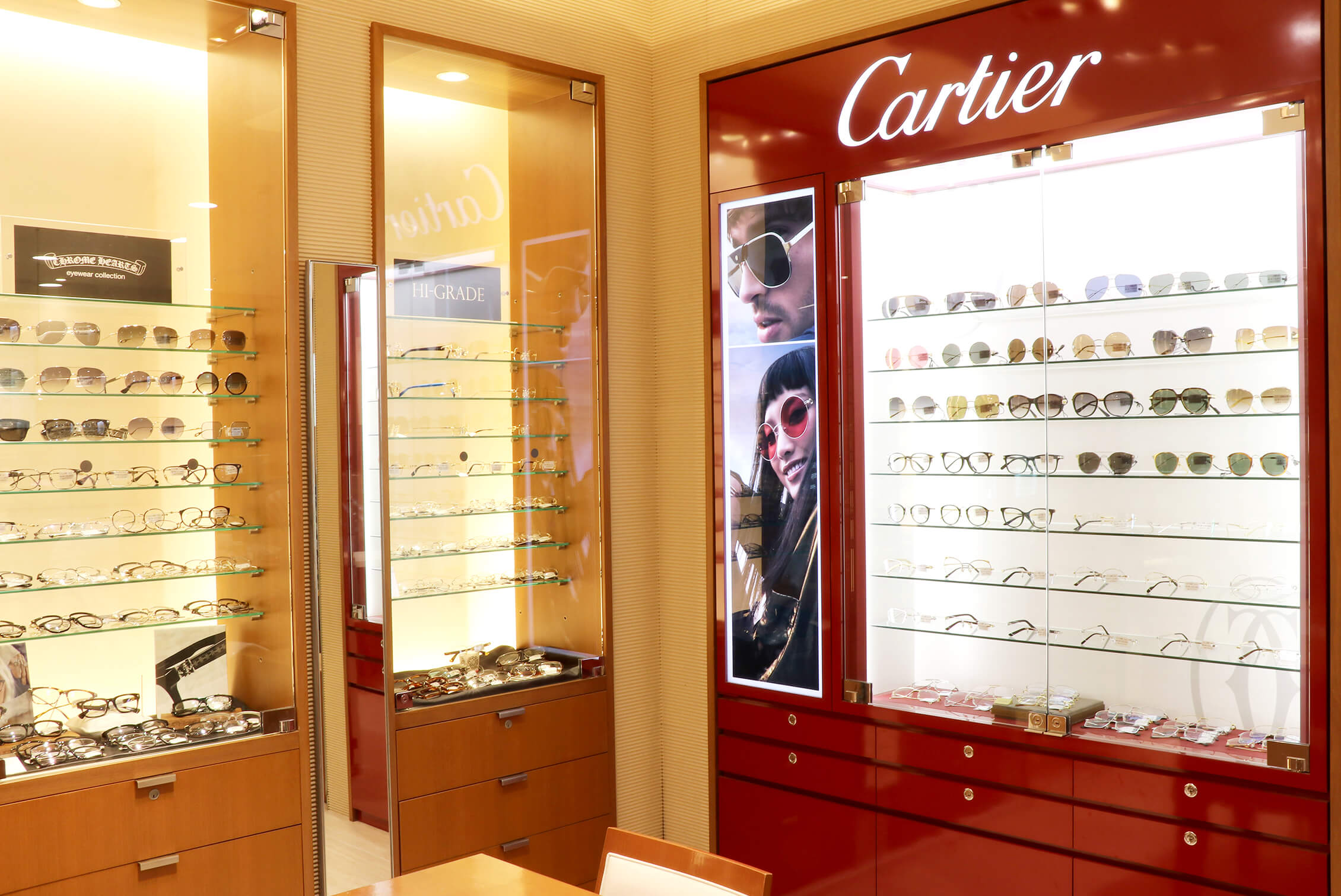 Ginza Main Store

HIGH GRADE
We offer the world's top brands; the ultimate luxury: K18 gold frames; newest high-spec lenses and more.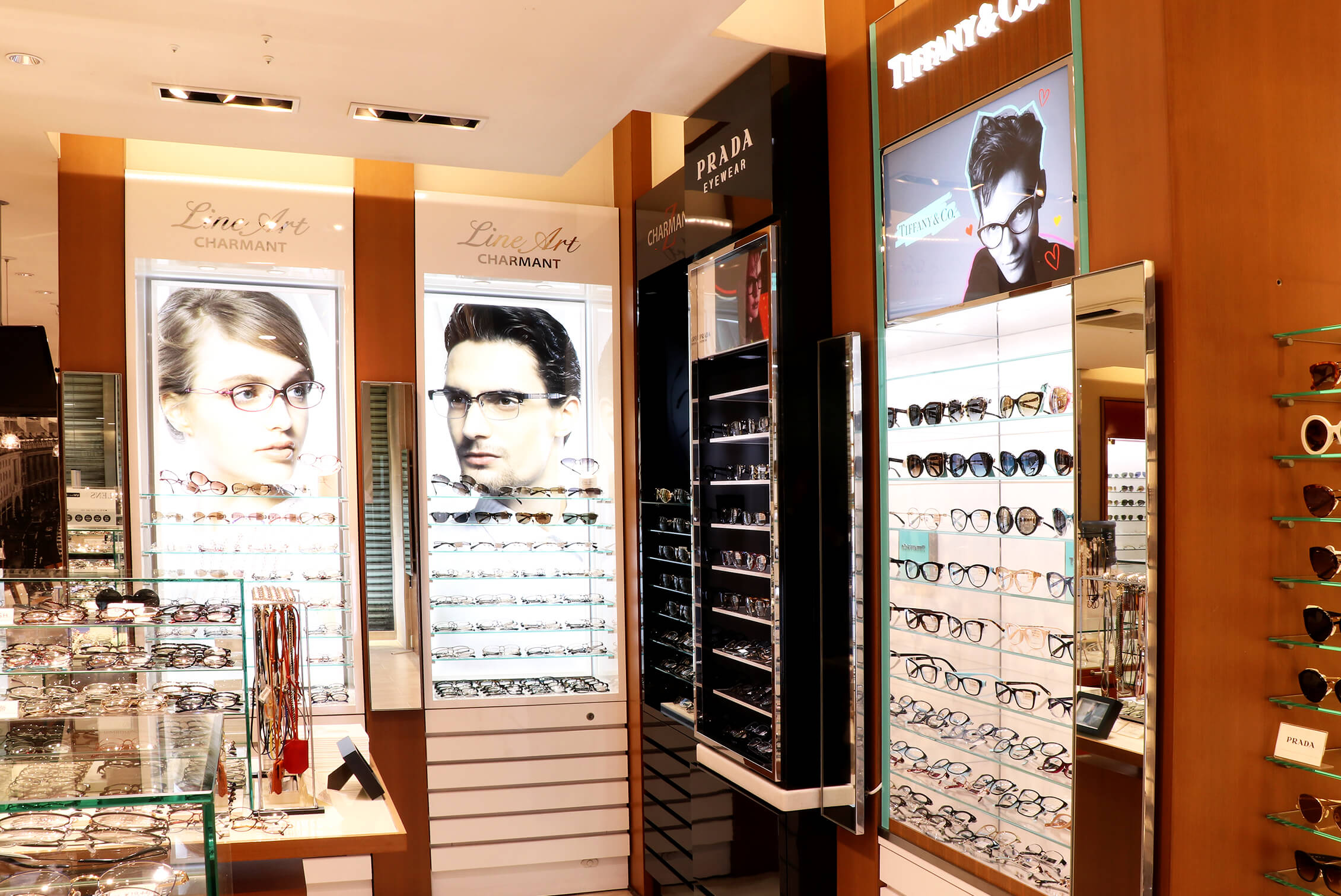 Ginza Main Store

HIGH GRADE
Concentrating the essence of Japan's eyeglass manufacturing technology, we provide the most refined and sophisticated frames for our customers.
We will assist you in finding the pair of glasses which fits you best.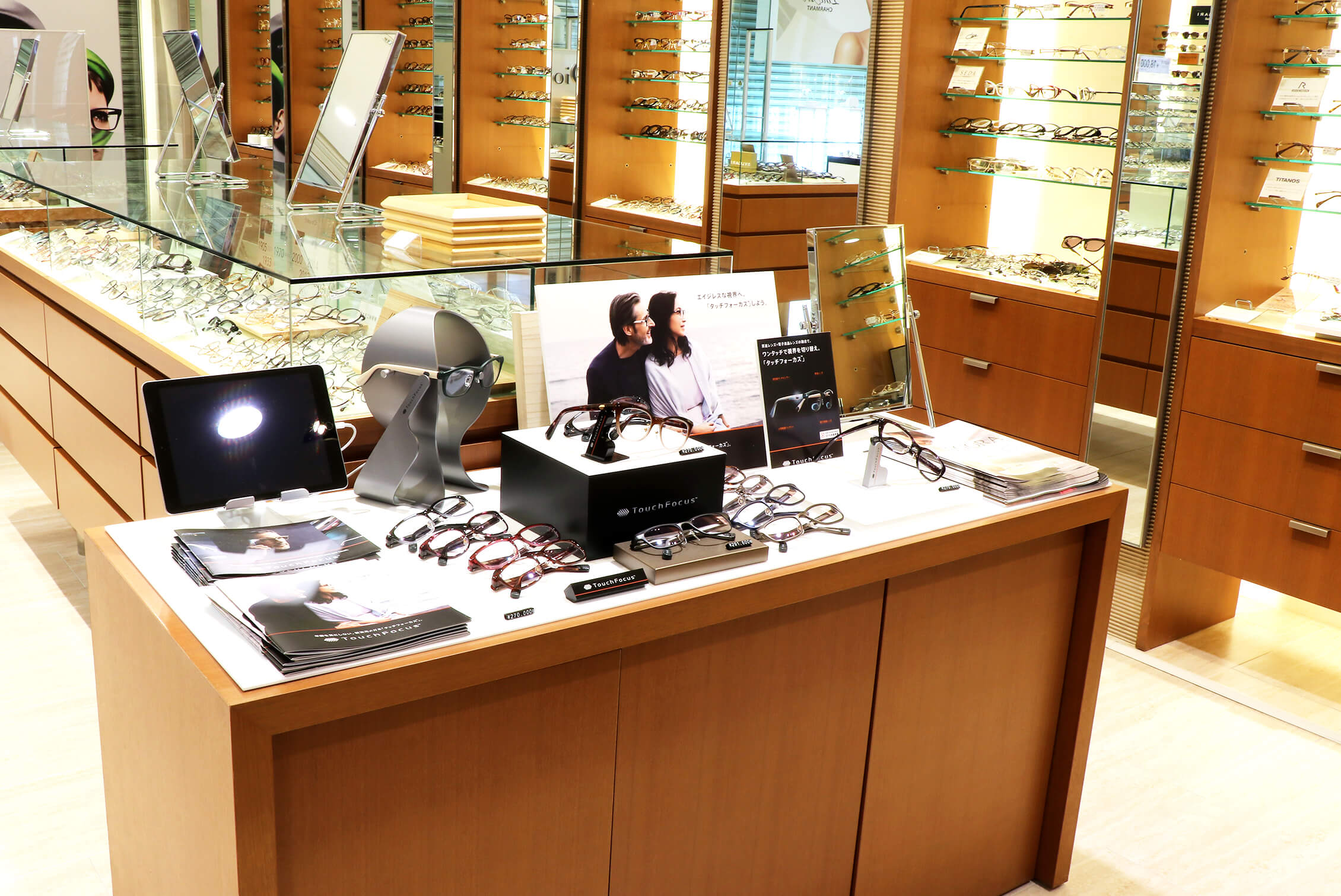 Ginza Main Store

HIGH GRADE
Experience ageless vision with the state-of-the-art, cutting-edge bifocal TouchFocus eyeglasses: an integration of progressive lenses and LCDs.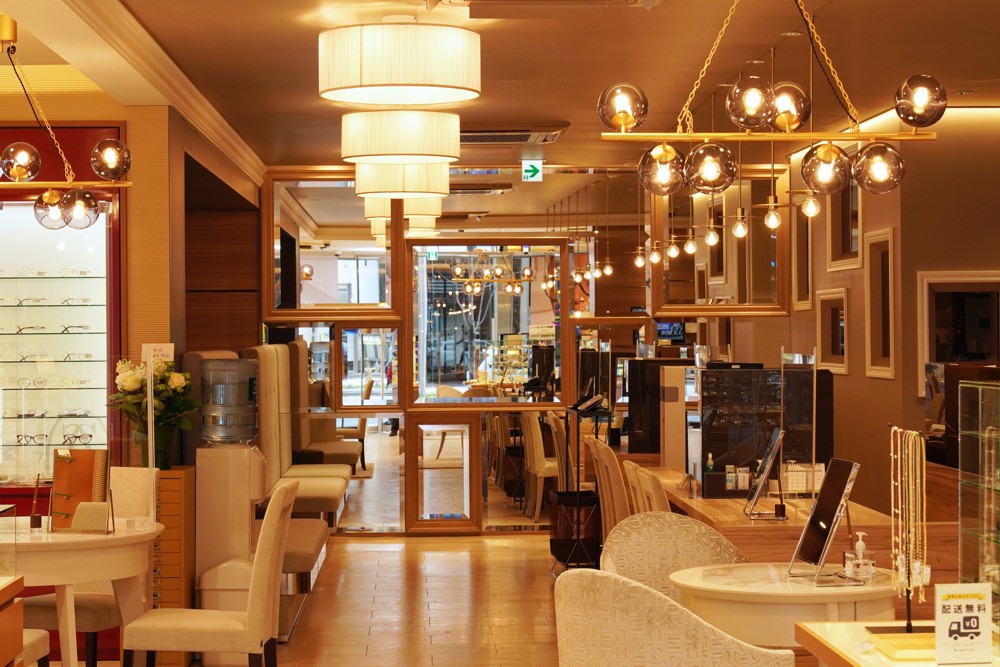 Ginza Main Store

RELAX
Shop in leisure and comfort, in this space we have readied just for you.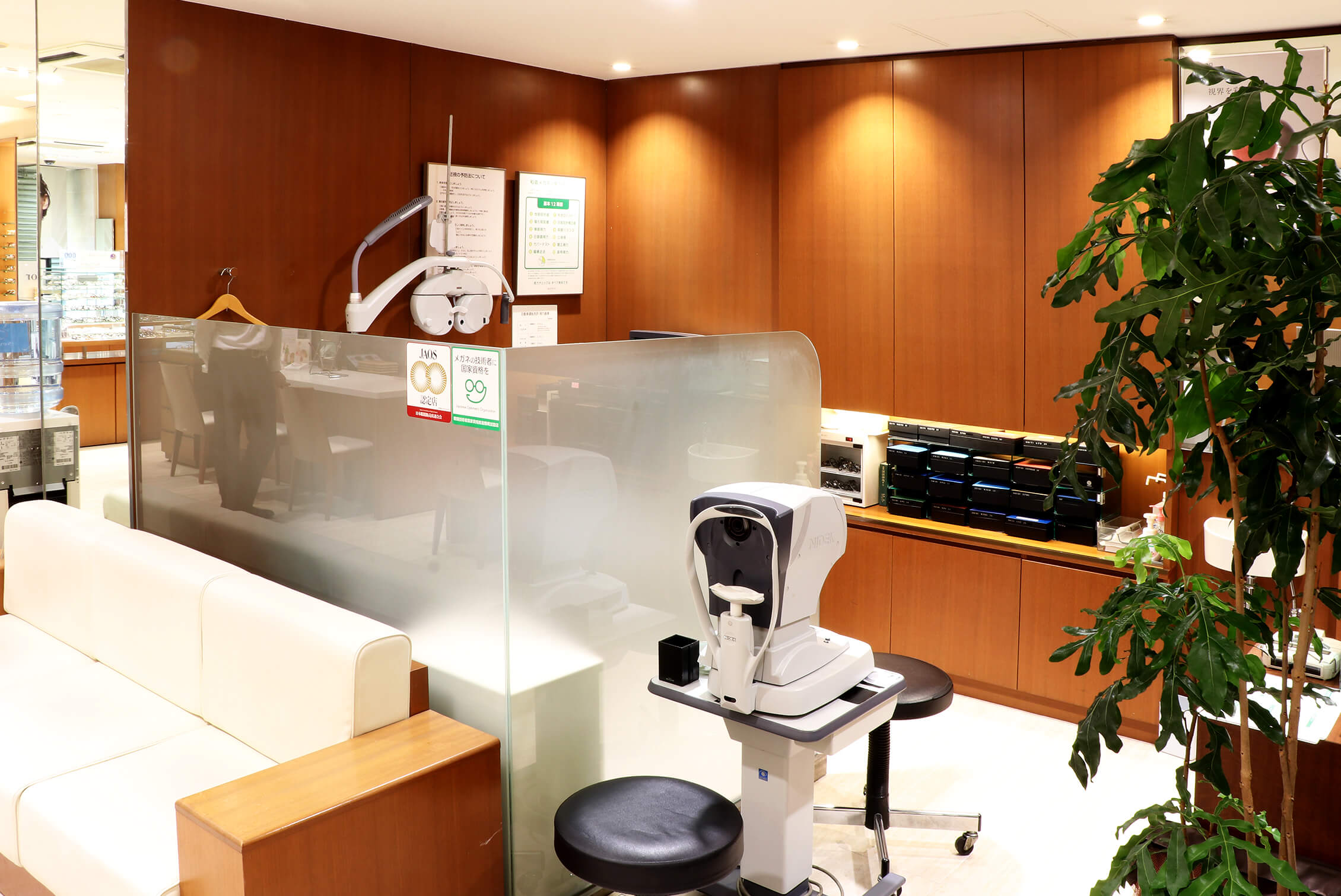 Ginza Main Store

HIGH QUALITY
By serving a maximum of 30 customers a day, we are able to deliver bifocal eyeglasses of the highest accuracy. We provide product warranties to give you greater peace of mind.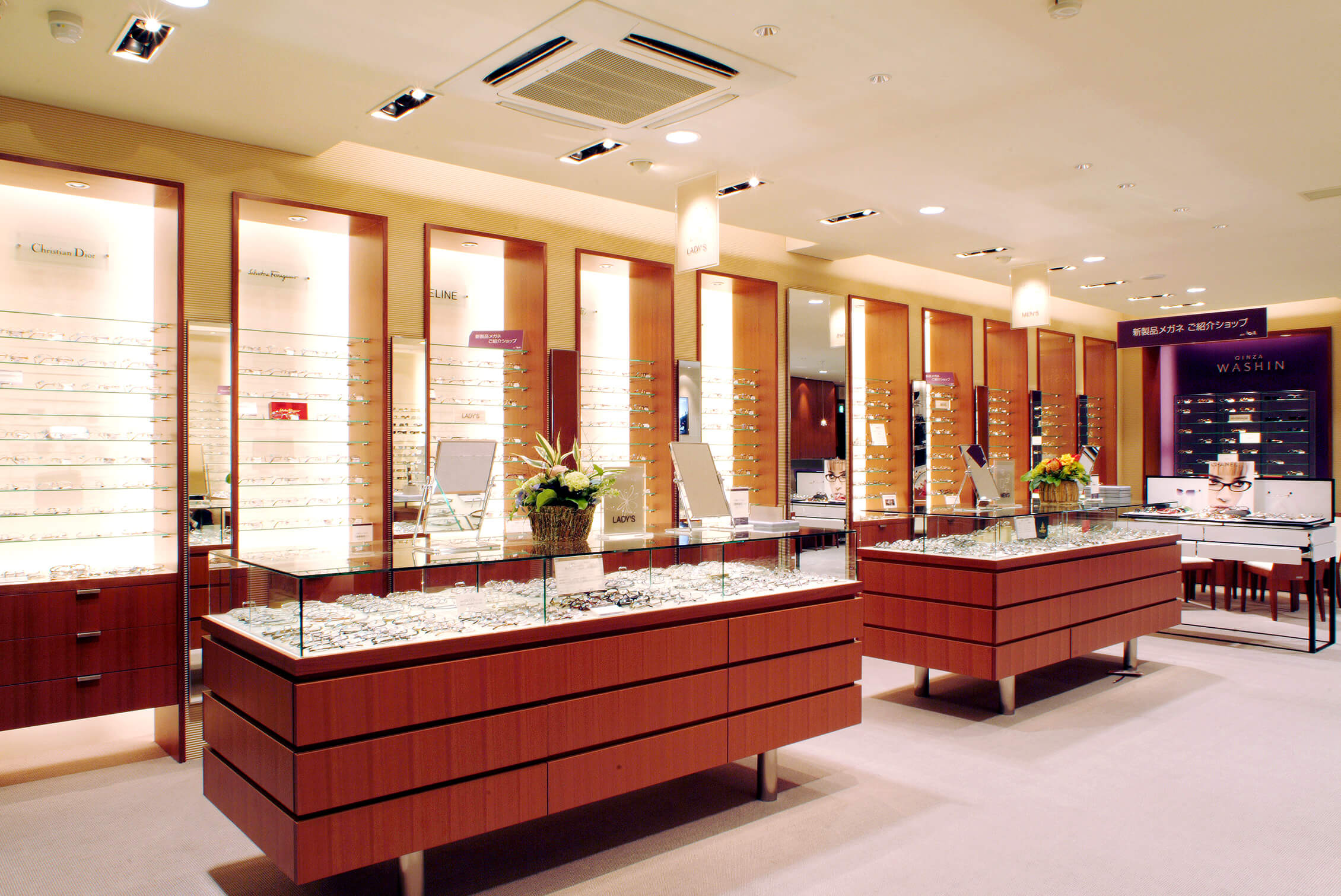 Ginza Main Store<

REASONABLE PRICE
We offer bifocal eyeglasses that fit comfortably, both on your face and within your budget.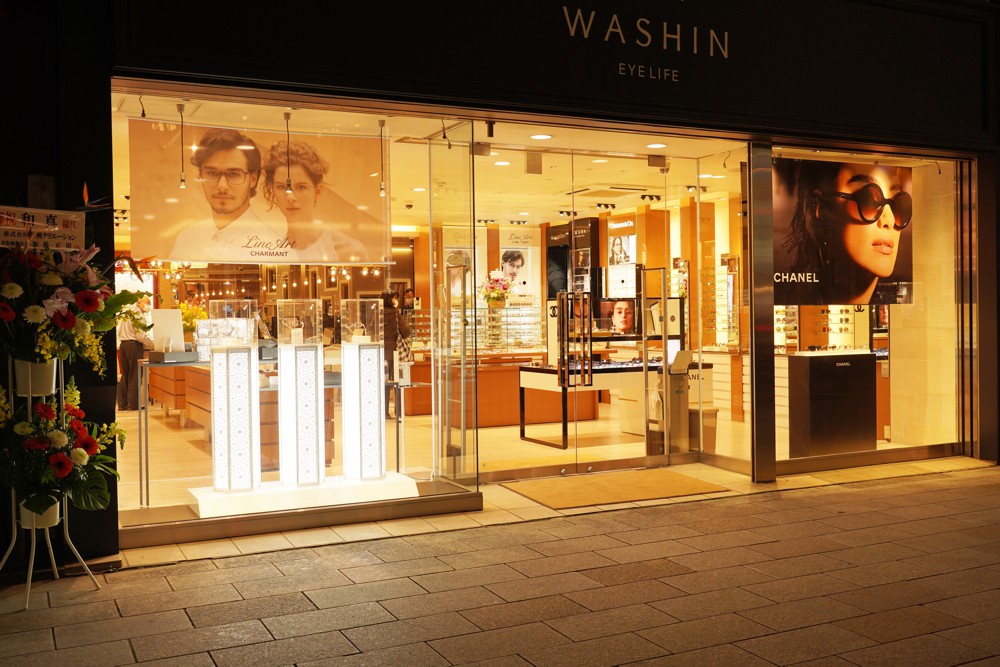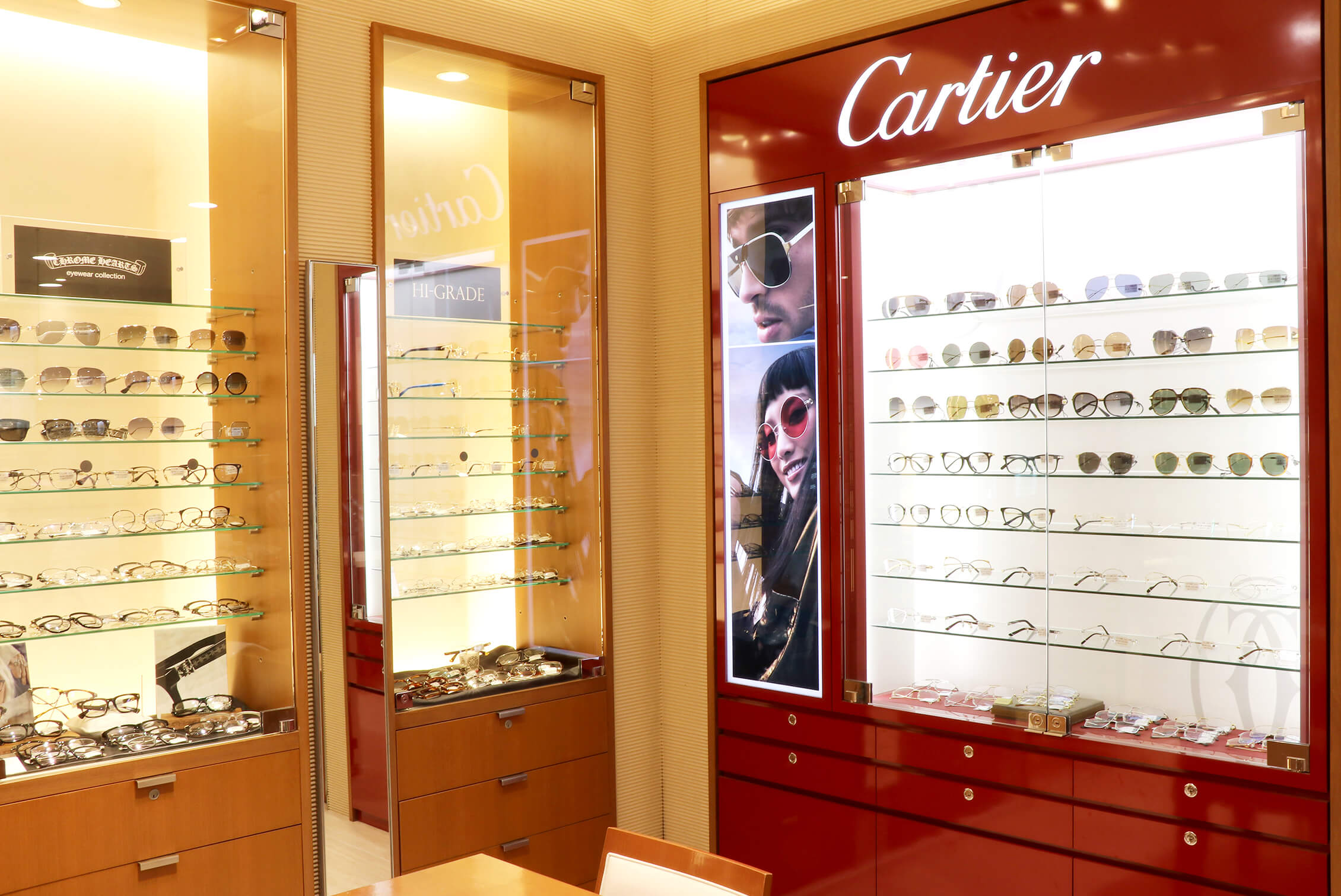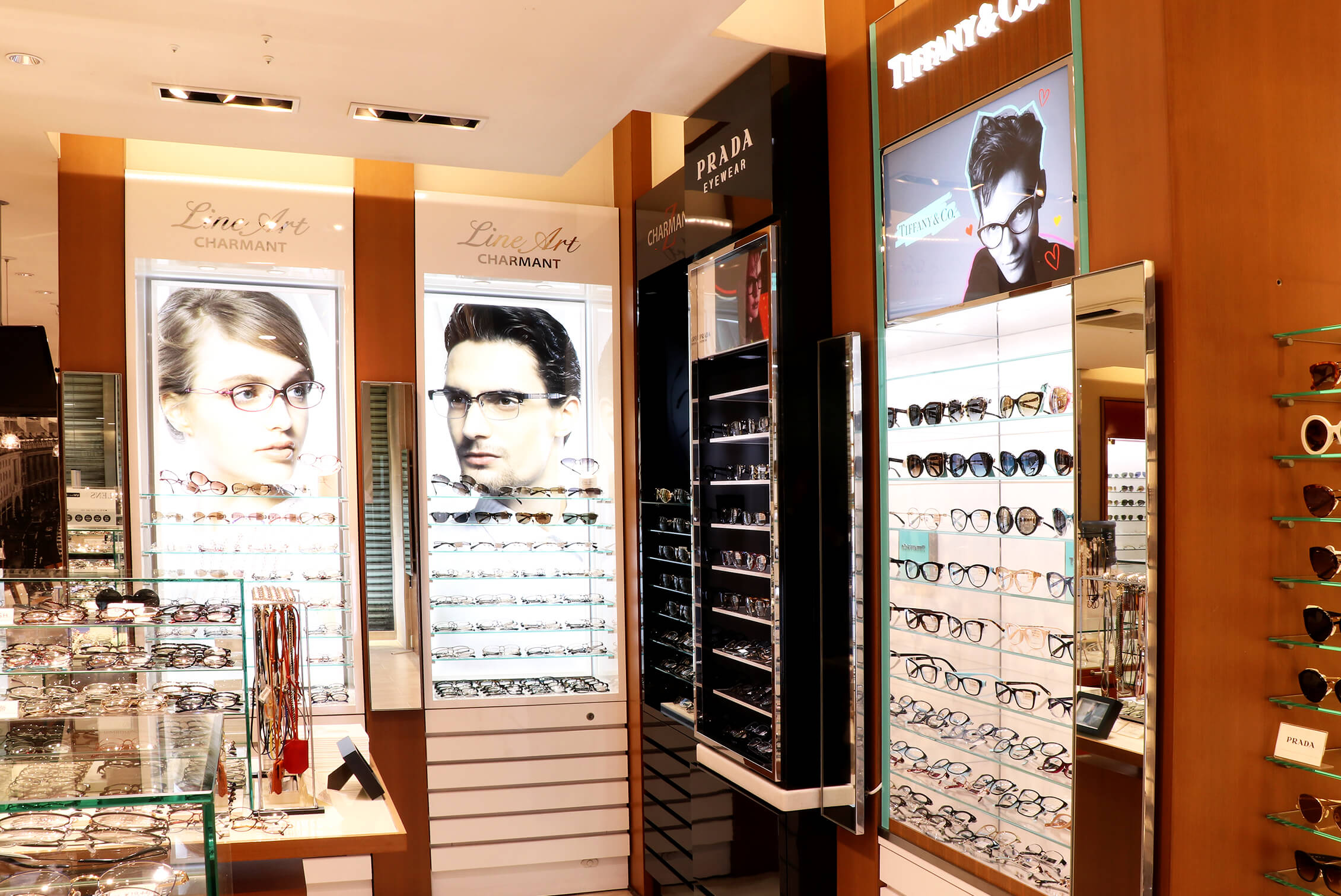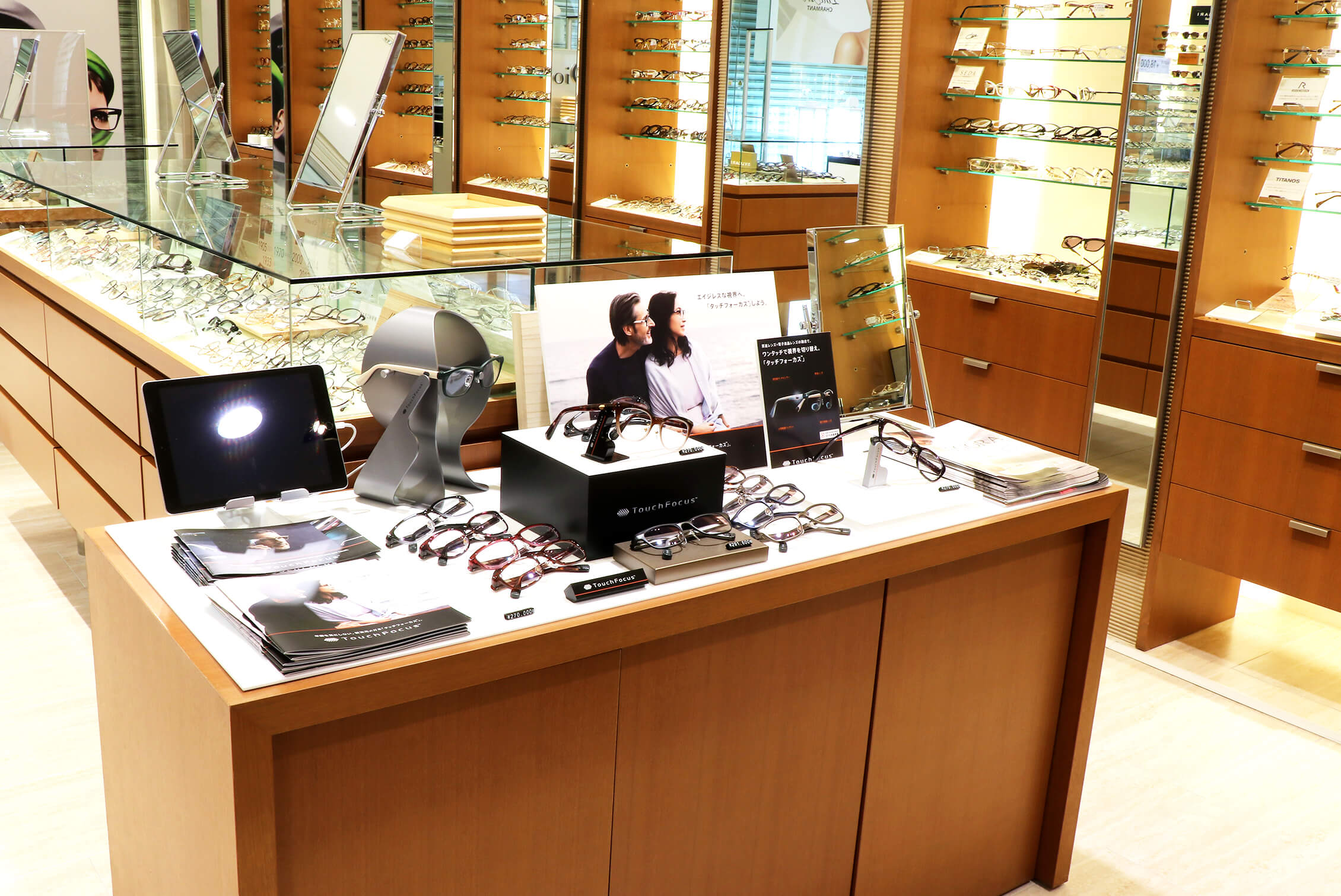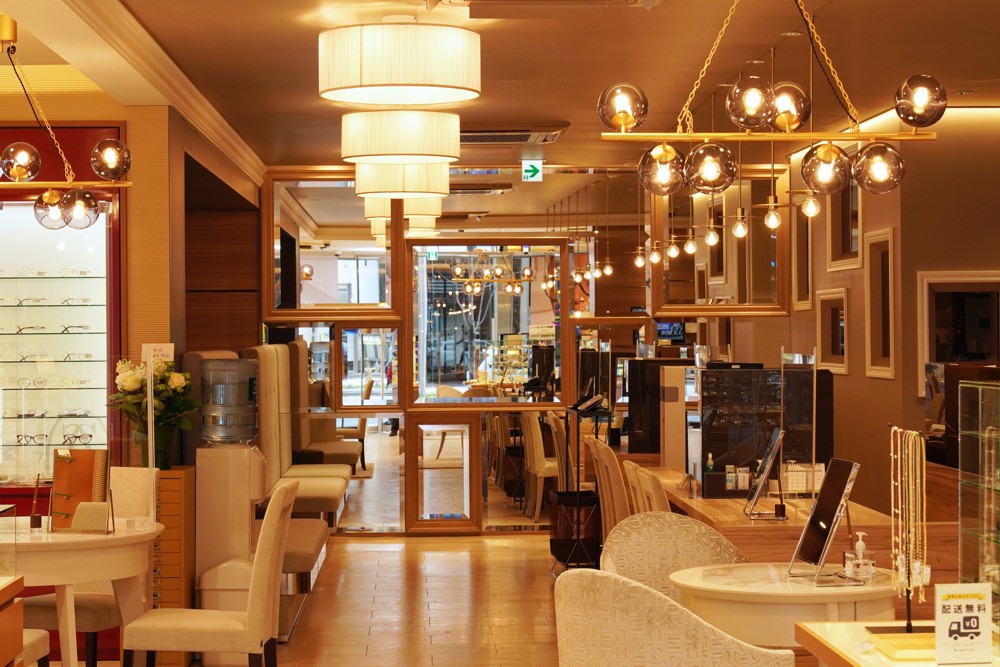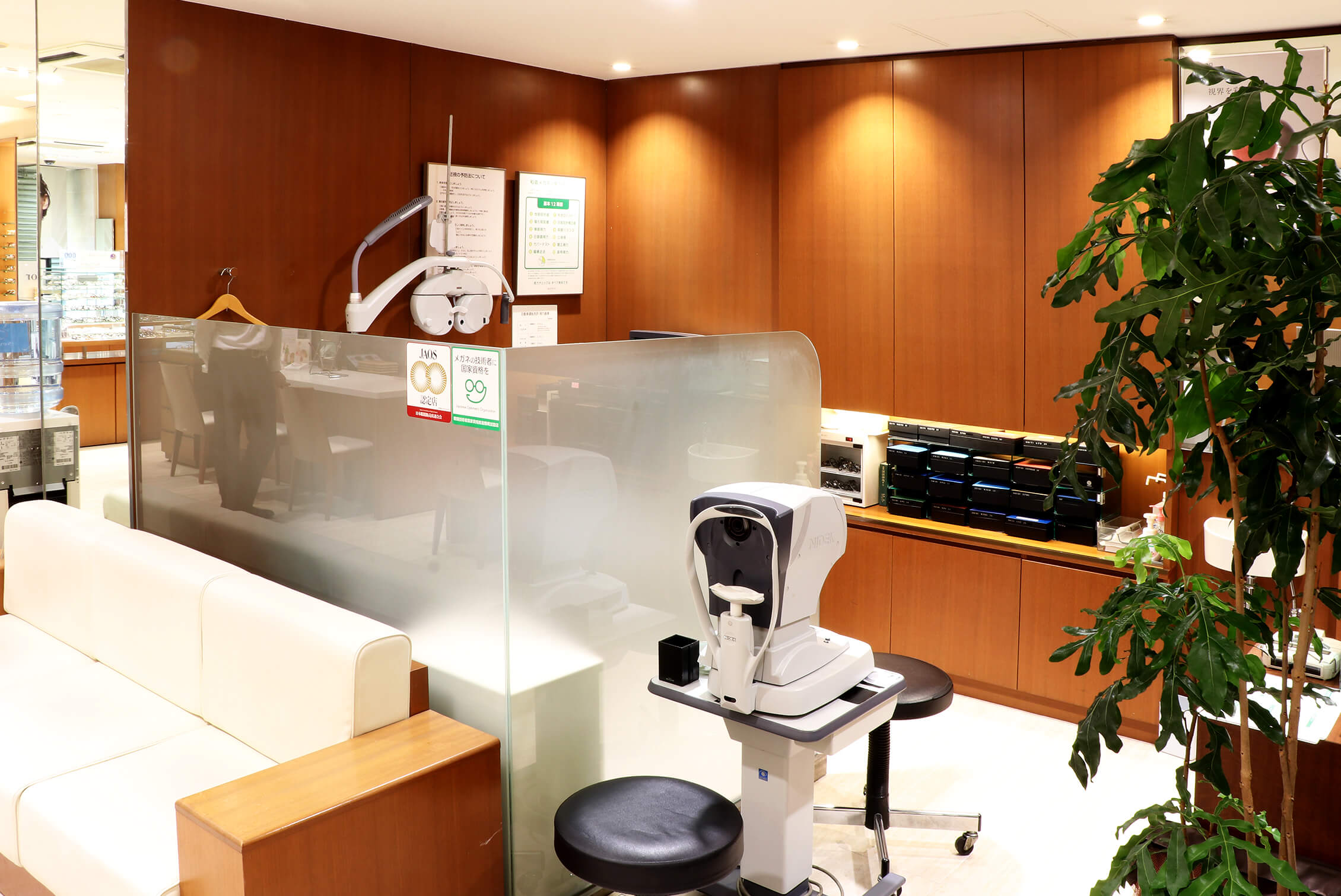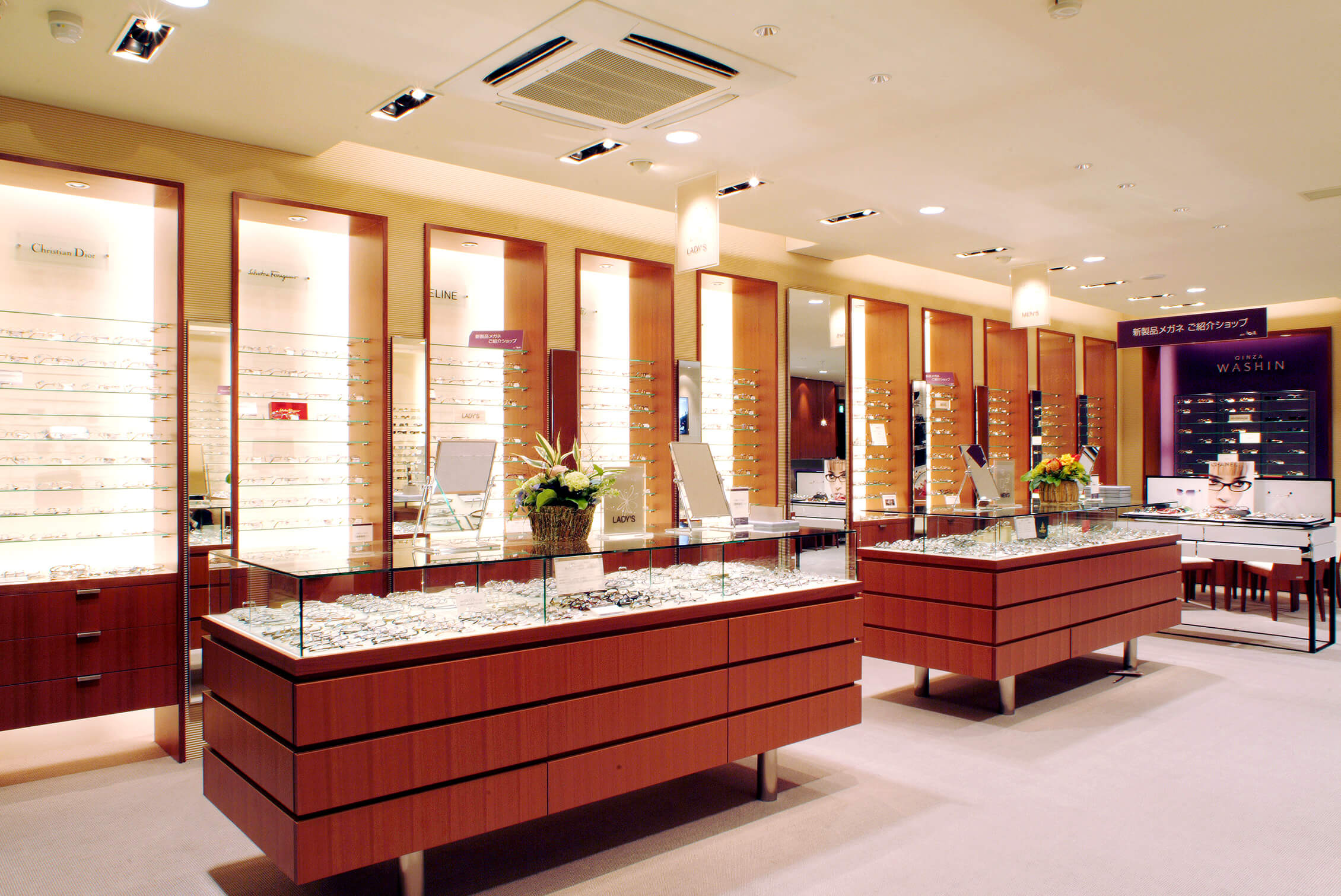 The Ginza Main Store is committed to fully meeting the needs and expectations of our customers—to achieve this, we have stepped up efforts in our consulting services. Our bifocal specialists, technically trained, are permanently on-site and always ready to serve you. Furthermore, we have set up a consulting space where customers are welcome to a variety of services, which includes consultation for bifocal eyeglasses and even trying them on, all at no cost.
Please call us to make an appointment for your eye examination.

0120-840-418
Bifocal experts permanently on-site
Mandarin support available
Consultation with eyewear stylist (appointment only)
Written communication assistance available
Eyeglasses

Sunglasses
Latest updates on eyeglasses and sunglasses

SHOP INFORMATION
Address

8-9-13 Ginza, Chuō-ku, Tokyo, 104-0061 Japan
In front of tempura restaurant Tenkuni on Ginza Main Street (Ginza Chuō Dōri)
Telephone

03-3572-3693
Business hours

10 AM to 8 PM daily
By train

Tokyo Metro Ginza Station 5 minutes' walk
JR Shinbashi Station 3 minutes' walk
Tax-free store
Cashless payment methods

All major credit cards accepted
Available brands
Ginza Main Store
Store Manager
Gō Katō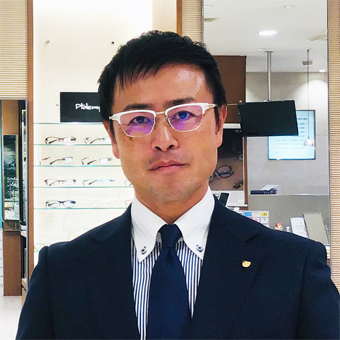 We are a store offering high quality glasses, specialising in bifocals.
To ensure full customer satisfaction, we promise to service our customers by thoroughly assessing and listening to their needs, then tailoring our products according to those needs. We hope our customers can trust us to select the most suitable pair of glasses for them. As eyewear experts, we want to dedicate ourselves to making the most perfect pair of eyeglasses for every individual customer.
EyeMec Test

What is EyeMec?

This is a device that captures images your face from three angles — the front, the top and the bottom — while you have your glasses on. With this device, the shape of your spectacle frames and the position of your eyes while wearing glasses can be digitized and quantified in numerical values, allowing for a better understanding of your eyesight.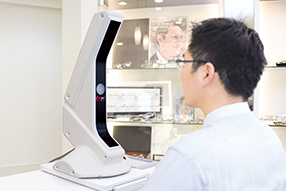 Depth Perception Test
What is 'depth perception'?

This refers to the visual ability to perceive distance, and objects in three dimensions. Humans perceive distance via the interaction of both their eyes as they receive information through sight. Testing one's depth perception is also called the 'dynamic stereo vision test', and without a specialised examination device, it is impossible to test for this ability.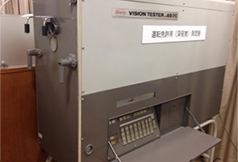 To perceive objects accurately in three dimensions and at the correct distance, good eyesight is needed in both eyes. Still, we have observed that even when one possesses normal function in three-dimensional perception, they are unable to grasp certain visuals, leading them to fail the eye examination during their driver's license test.
At stores where the depth perception vision tester is available, customers may use them to prepare for their driver's license test.
※ Please note that wearing glasses produced by Washin during your driver's license test does not guarantee you will pass.